Used Car Best Price Guarantee
Sandicliffe's Promise: The Best Deal for Your Next Car
Here at Sandicliffe, we're not only certain that you'll find the best prices for your car with us, we guarantee it! We promise all our customers a Best Price Guarantee when they purchase a used car from one of our dealerships. That means if you find a like-for-like car elsewhere, we'll refund the difference, better yet, we're so confident we'll even throw in £50 cash!
How Does It Work?
If you happen to come across a like-for-like used car at a lower price elsewhere within 7 days of purchasing from Sandicliffe, tell us all about it. We'll be happy to keep our promise and return the difference.
Give our Customer Care team a call on 0115 9395000. Alternatively, get in touch using our online form.
What Is a Like-For-Like Car?
The competing used car will need to qualify as having the following features as your Sandicliffe purchased vehicle:

Same Make
Same Model
Same Specification
Same Colour
Same Engine Size
Same Transmission Type
Same Year of Registration (number plate age identifier)
Same in terms of service history
Similar Warranty Period
Same number of previous owners
Similar Mileage (within 1,000 miles)

In addition to the list above, the competing car must also be available for purchase and delivery within the same timeframe as Sandicliffe. It needs to meet the same high standards offered by our used vehicles and its pricing must be available to the general public from reliable retail outlets only (car supermarkets and main dealers who are VAT registered). Private sellers, sole traders and cars 'sold as seen' will not be considered.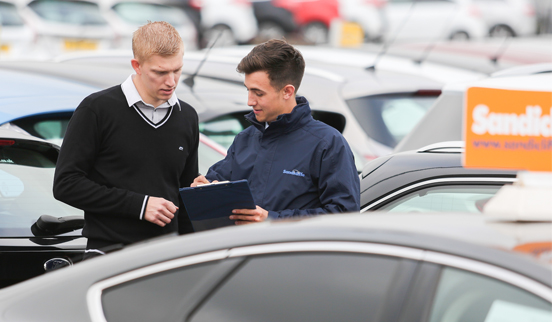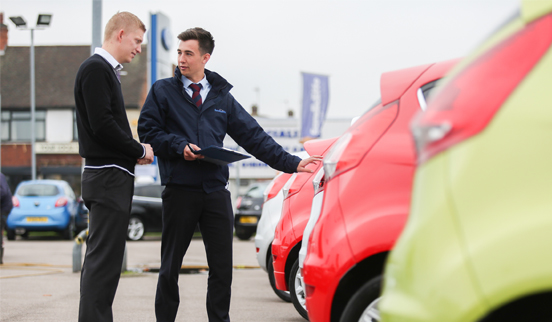 Frequently Asked Questions
Do I Qualify?
To qualify, the claimant must have purchased a used car from one of our Sandicliffe dealerships and have their name printed on the Order Form or Sales Invoice. Only customers whose names are present on the Order Form or Sales Invoice will be eligible to make a claim, so please make sure the right person is making the claim!
You will need to make your claim within 7 days of placing your order and NOT 7 days from the date of collection. For example, if you placed an order for one of our used cars on 1st January and collected it on 3rd January, your claim window would end on 7th January, not 10th January.
You are entitled to make one claim per year.
What Else Do I Need To Know?
The price of the competing vehicle must be evidenced through documentation from a reliable car retailer or car supermarket (must be a local car dealership). Any promotions or temporary discounts do not qualify to price competition, meaning any competing cars with a lower price due to temporary discounting or promotions will not be eligible for this claim.
The price match will concern itself with the cost of the vehicle only. Any additional costs are not included in our Best Price Guarantee, these include:
Any Delivery Charges
Any Interest Charges
PDI (pre-delivery inspection)
Any Part-Exchange
MOT
Tax
Warranty
Sandicliffe reserves the right, at its sole discretion, to change or modify these terms and conditions at any time without prior notice.