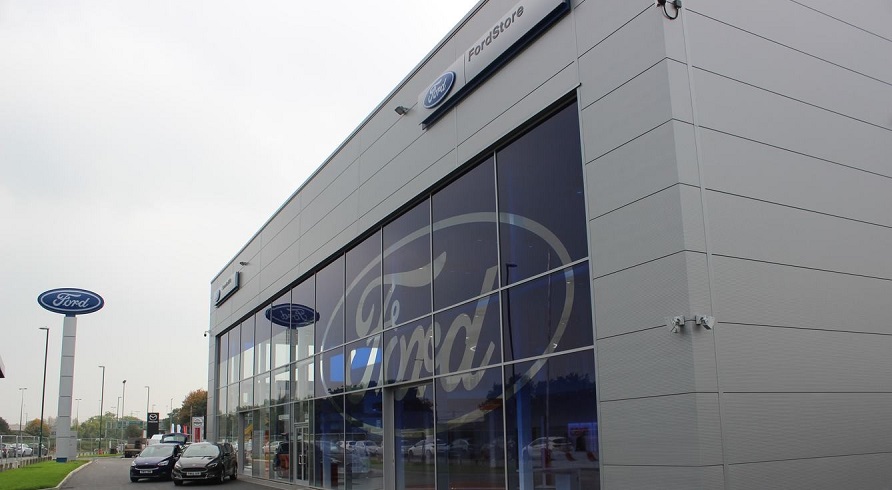 Sandicliffe Ford Transit Centre Nottingham
Abbeyfield Road Nottingham, NG7 2SZ
Sandicliffe Ford Transit Centre Nottingham is your one-stop shop for all your commercial needs in the Nottingham area. Explore the full range of Ford Transit Vans, including the rugged All-New Ford Ranger and the All-Electric Ford E-Transit. We also provide first-class aftersales, servicing and MOT facilities. Visit us at Abbeyfield Road and find your next commercial vehicle with Sandicliffe Ford.
Frequently Asked Questions
To schedule a test drive, you can either give us a call or fill out the test drive request form on our website. Our friendly staff will assist you in selecting a convenient date and time for your test drive.
Yes, we accept trade-ins. If you're interested in selling your current vehicle, please contact our sales team, and they will guide you through the trade-in process, providing you with an accurate appraisal and discussing the options available to you.
You can get an instant valuation here
Nottingham Ford Transit Centre offers a range of financing options to suit various budgets and needs. Including Lease and Hire Purchase
Our finance specialists work with multiple lenders to help you secure competitive rates and flexible payment plans. Contact us for personalised assistance and guidance through the financing process.
Yes, we offer various warranty options on our new and pre-owned vehicles. Our team will provide you with detailed information regarding the available warranties, coverage, and terms. We believe in providing peace of mind to our customers by ensuring that their vehicles are protected.
If you have any other questions or need further assistance, please do not hesitate to contact us. Our team is committed to providing you with exceptional service and ensuring a smooth and enjoyable experience at Nottingham Ford Transit Centre Dealership.