Ford Transit One-Stop Shop!
The Ford Transit One-Stop Shop at Sandicliffe offers bespoke customisation and conversion that improves efficiency. Enquire for expert advice.

At your local Sandicliffe FordStore you will discover a One-Stop Shop for all of your Ford Transit needs. One of the most popular vans on Britain's road and the jewel in Ford's commercial vehicle crown, the Transit is strong, rugged, and purposeful. With breathtaking functionality, the Ford Transit Van is a reliable partner for businesses in a wide range of industries.
The One-Stop Range offers you even greater flexibility from your Ford Transit. With incredible customisations and conversions that offer even more functionality, the One-Stop range is here to transform your working life. With one- and three-way tippers alongside Luton, Dropside, and Chassis Cab adaptations, you can adapt your transit van to suit all of your professional and personal needs.
The One-Stop one-way tipper has an innovative hydraulic design that blends robust practicality and convenient ease of use. The tipper allows you to deliver the biggest payloads with absolute ease. Powerful and fit for any task, the one-way tipper is more than capable of coping with the most adverse site conditions.
The one-way tipper has a fully automatic system that secures the body in its lowered position. This eliminates the need for operator attention. Then you can operate the 'top-hinged' and 'tip-thru' operation modes from a side-mounted remote lever. With a control station located close to the driver's seat, the one-way tipper could not be easier to control.
With options for tipping to the front, rear, and back, the One-Stop three-way tipper is perfect for the tightest spots and most difficult payloads. You can operate your three-way tipper via a remote handset that plugs into a socket below the driver's seat. With easy control, you can be confident of accurate and simple payload delivery.
There is also a dual-mode hinged tailboard that allows you to enjoy both top-hinged and bottom-hinged operation settings. Then, a five-stage chromium-plated ram is mounted to the van to control the tipping angle. Complete with shock absorbers and electrical limit switches, the three-way tipper gives you full control of your payload.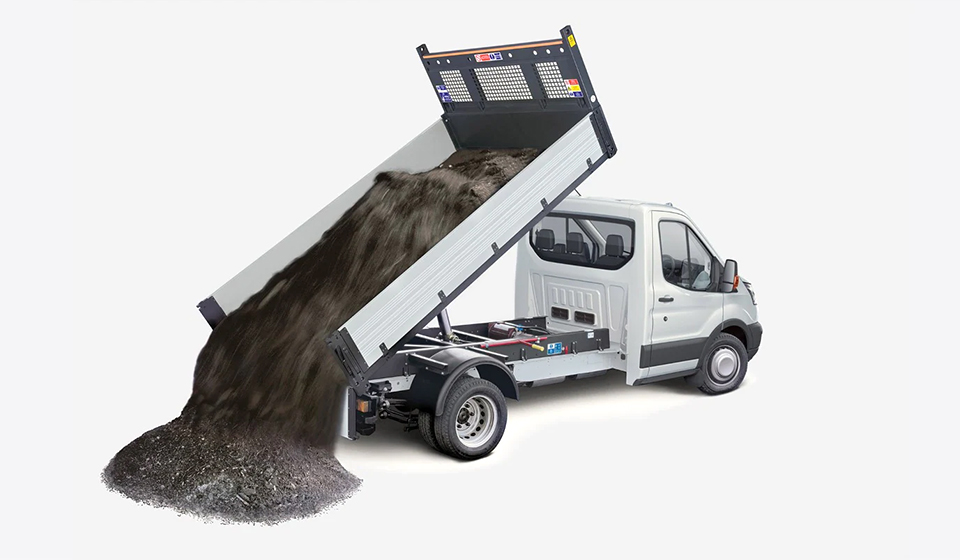 The Ford Transit One-Stop Dropside is capable of handling large payloads, while still presenting a stylish and professional image for your business. With single or double cab models alongside a choice of front-wheel or rear-wheel driving and body lengths ranging from 2.9m to 5.3m, there is sure to be a Ford Transit Dropside for you.
Able to handle up to 2,320kg, a strong tubular steel headboard and specialist load anchors keep you protected and prepared for any task, big or small. The headboard also secures ladders in place when you need to carry them, and convenient fold-out steps offer easy load access when the sideboards are lowered.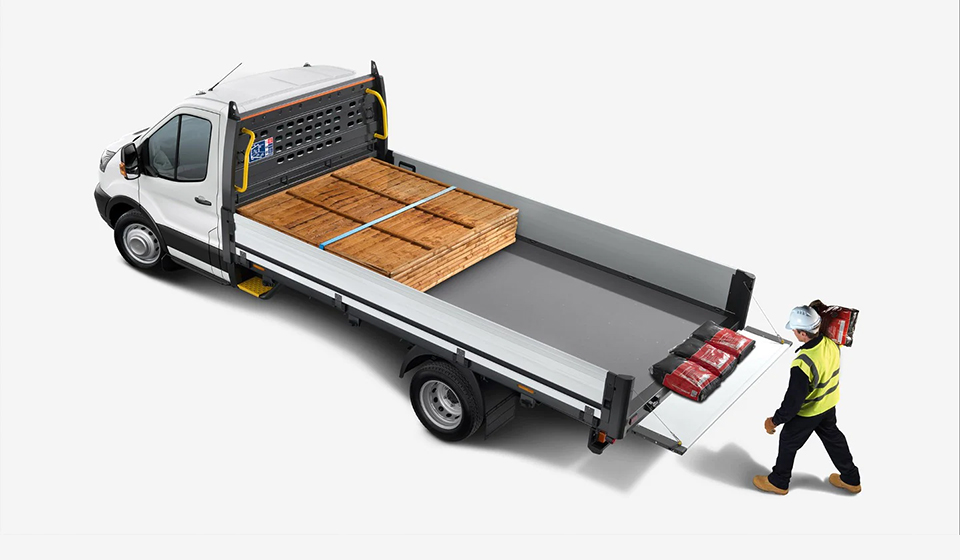 Light and nimble, but still durable enough to handle competitive payloads, the One-Stop Luton Van is packed with unique features. This sturdy paneled Box Van is robust enough to cope with the wear and tear that naturally comes with multi-drop distribution. With a choice of manual or automatic transmission, you can truly make the Transit Luton Van your own.
There are a variety of special features available with the Luton Van, including load anchors that offer extra security, wide rear shutter slats that conveniently roll up out of your way for maximum headroom. Tough, telescopic, load retention poles can also be configured in several ways, allowing you to secure any size of load with ease.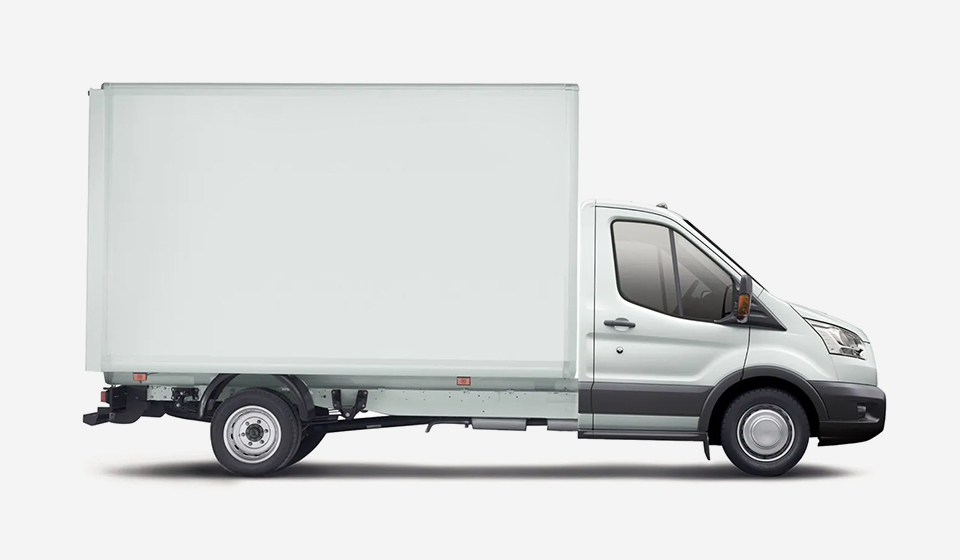 The One-Stop Skeletal Chassis model is the most versatile Transit Van conversion. This front-wheel drive van is designed to be durable, powerful, and efficient in almost any situation. Available in three lengths, 5.3m, 5.8m, and 6m, the Skeletal Chassis Transit Van is sure to become your most trusted new business partner.
A low chassis floor makes it incredibly easy to convert the skeletal chassis cab by eliminating the need to lift the tail. The open-back cab also offers easy access to the load space directly from the cab, allowing you to keep your eye on your load. Also, with a strong full ladder frame chassis, you can comfortably carry a payload of up to 2,390kg.
The award-winning Sandicliffe team can help drive away in the perfect Ford Transit for you. No matter which conversion from the One-Stop Range you are looking for, contact us for expert information and professional advice. Visit your local Sandicliffe FordStore to browse our Ford One-Stop Shop collection today.
Follow Us On