Article
The new Mazda2 Hybrid - Coming Spring 2022
The new Mazda2 is Mazda's first fully hybrid car. Find out more before its Spring 2022 arrival. Contact Sandicliffe for more information.

The new Mazda2 Hybrid - Coming to Sandicliffe Spring 2022
The new Mazda2 is Mazda's first fully hybrid car. We take a look at what to expect from this innovative vehicle when it arrives in our showrooms in the Spring.
The Mazda2 has been one of the most popular models in the Mazda range for many years. The new Mazda2 Hybrid builds on this foundation of excellence to produce its most impressive offering yet. Arriving in Sandicliffe Mazda dealerships in Spring 2022, we cannot wait to get our hands on it.
Not only is the Mazda2 Hybrid jam-packed with new design features, but it is also Mazda's first fully hybrid car. Definitely something worth getting excited about! The new Mazda2 is an intelligent hybrid that offers more than regular mild-hybrids by automatically alternating between petrol and electric driving. This technology allows you to enjoy the lower fuel costs and CO2 emissions offered by hybrid driving, without ever having to plug in your car.
In anticipation of its Spring arrival, we decided to give you a closer look at what to expect from the all-new Mazda2 Hybrid. If reading this gets you just excited for the 2022 Mazda2 Hybrid as we are, contact the award-winning Sandicliffe team to pre-register your test drive interest or pre-order your Mazda2 Hybrid today.
How does it look?
When you first set eyes on the new Mazda2 Hybrid you will fall in love with its elegant and compact design. If you feel like you've seen this body shape before, that's because you probably have. The new Mazda2 has been made in partnership with Toyota, and the body has been borrowed from the Toyota Yaris. When you drive the Mazda2 Hybrid, you will enjoy the nimble and stylish city driving of the Yaris, combined with innovative Mazda hybrid technology to create an exciting drive and a sleek style. Contact Sandicliffe today to find out more about the unique advantages provided by the new Mazda2 Hybrid.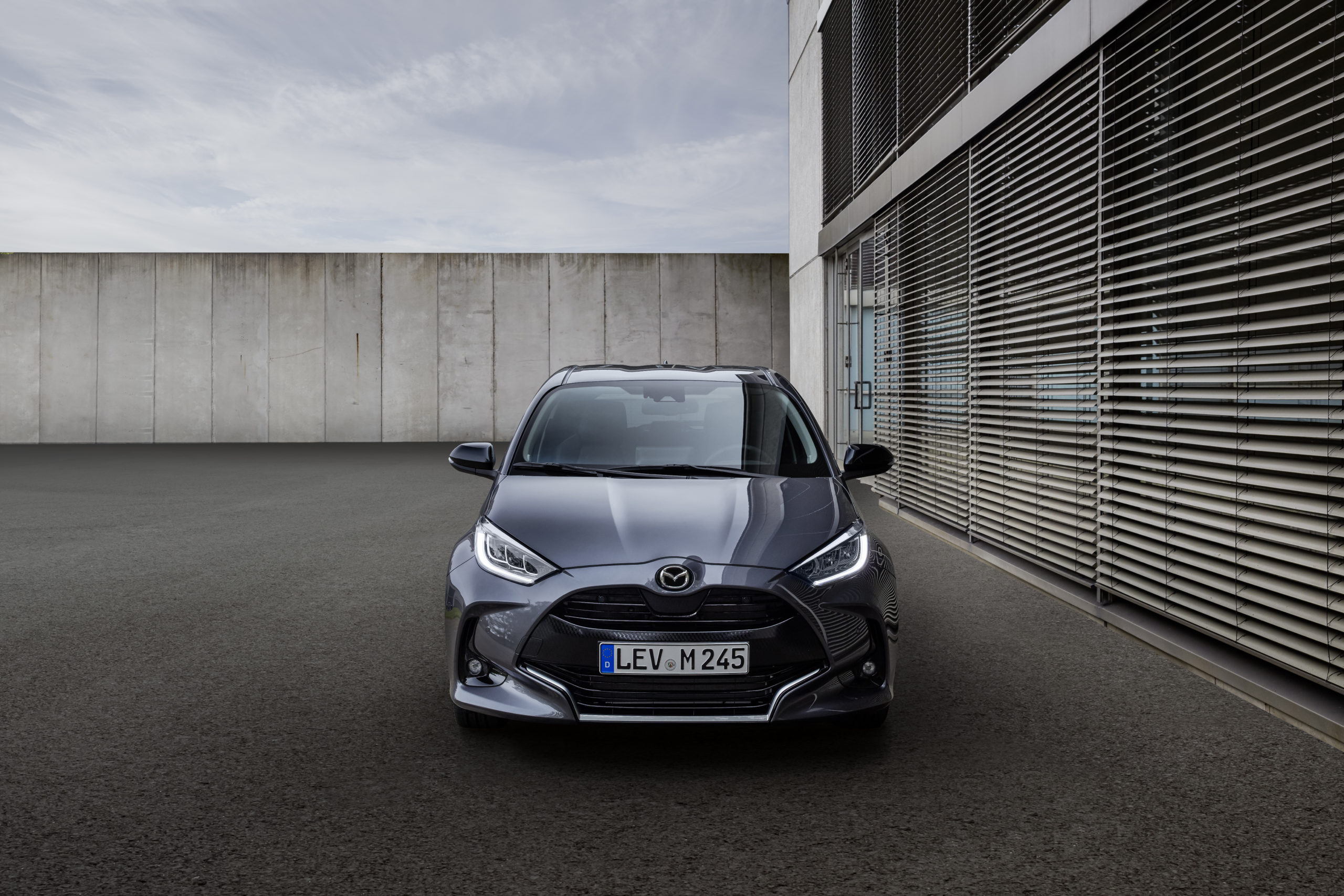 What's under the bonnet?
As you would probably expect, the new Mazda2 Hybrid is powered by some innovative technology. The engine specification for the new Mazda2 has been engineered with the future in mind. When you press down on the accelerator, you will feel the full power of the 1.5-litre three-cylinder petrol engine and the 79bhp electric motor that assists it.
The Mazda2 Hybrid offers an exciting and fun drive. The engine and battery work together to provide you with a total of 114bhp and enough speed to go from 0 to 62mph in 9.7 seconds. Regenerative braking charges your battery during deceleration and braking. Over short periods of time, you can drive using just your electric battery, making this vehicle even more environmentally friendly.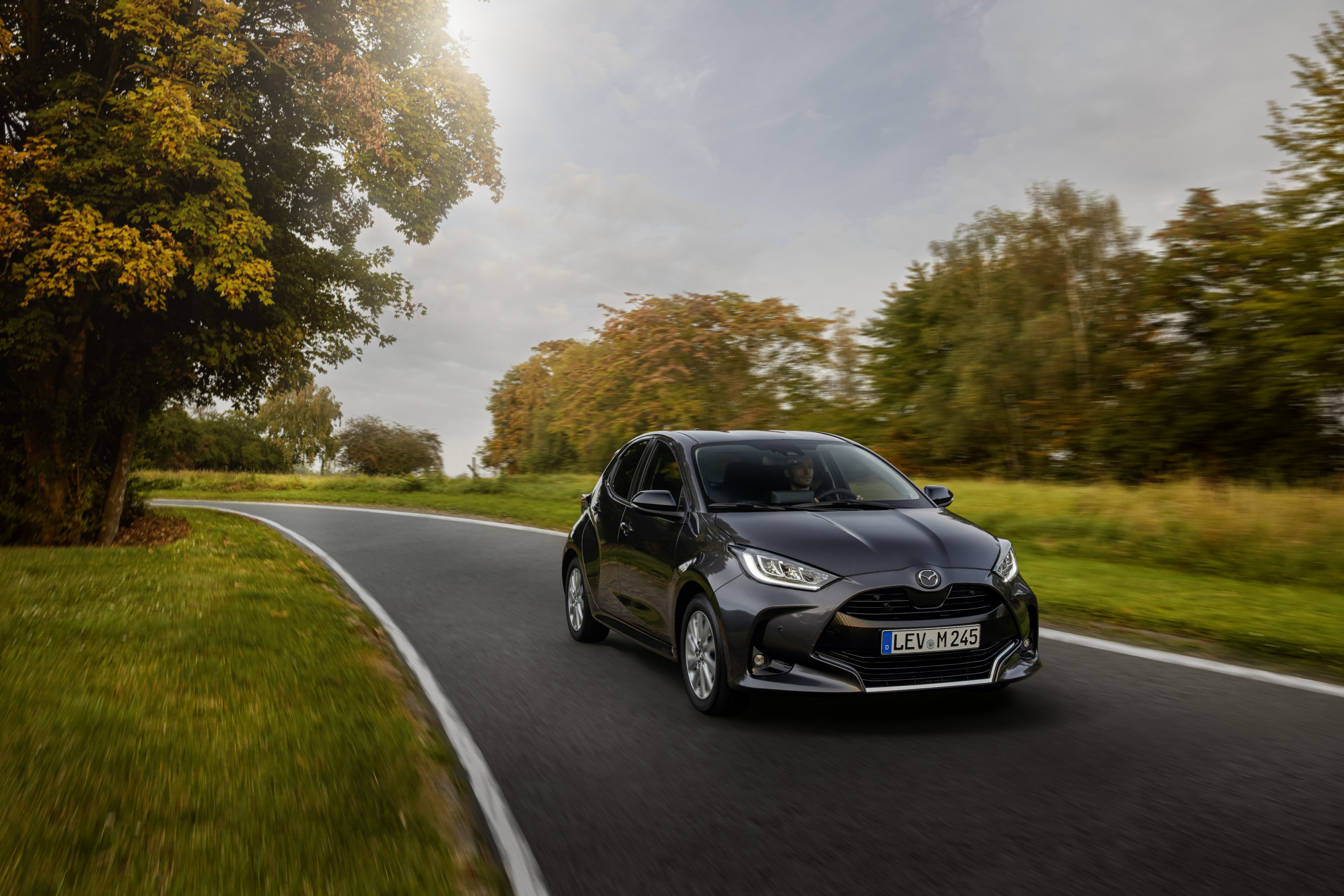 The future of driving?
The Mazda2 Hybrid strives to show you the future of driving. The electric revolution continues with an incredible touchscreen infotainment offering. You can connect to your infotainment console via Apple CarPlay and Android Auto, giving you full control of your playlists, maps and car status at all times. The Mazda2 Hybrid also comes with a surprising amount of space in the form of a 286-litre boot. They also have a five-star Euro NCAP crash safety rating, making the Mazda2 Hybrid one of the safest cars on the market.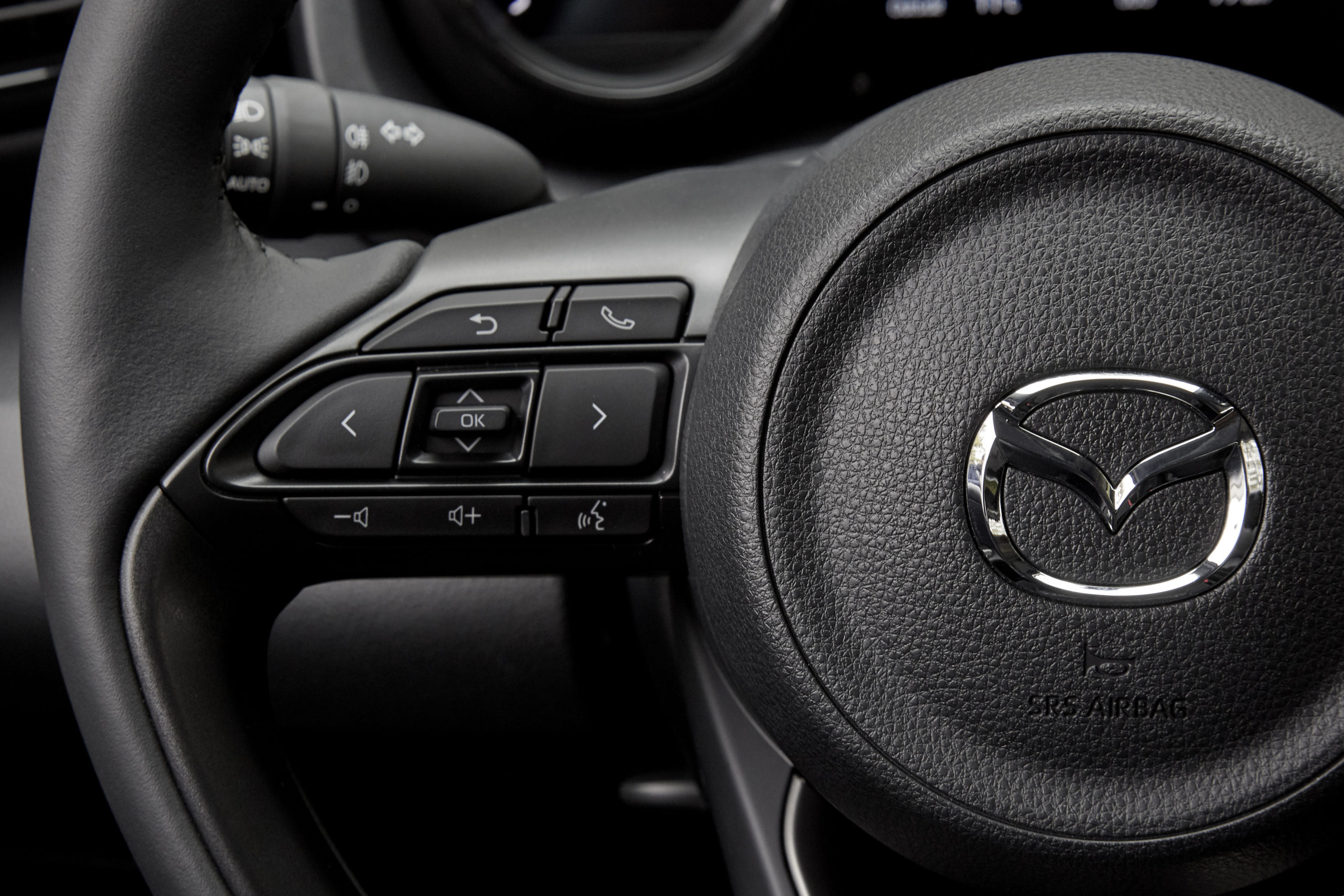 Even more to come...
We are still a few months out from the arrival of the Mazda2 Hybrid, so there are still so many things that we don't know about this new car. With a focus on future-proof electric technology, we are willing to bet that any further features will be equally exciting as everything we know so far. Keep in touch with the expert Sandicliffe team for more information on new features and expected release dates.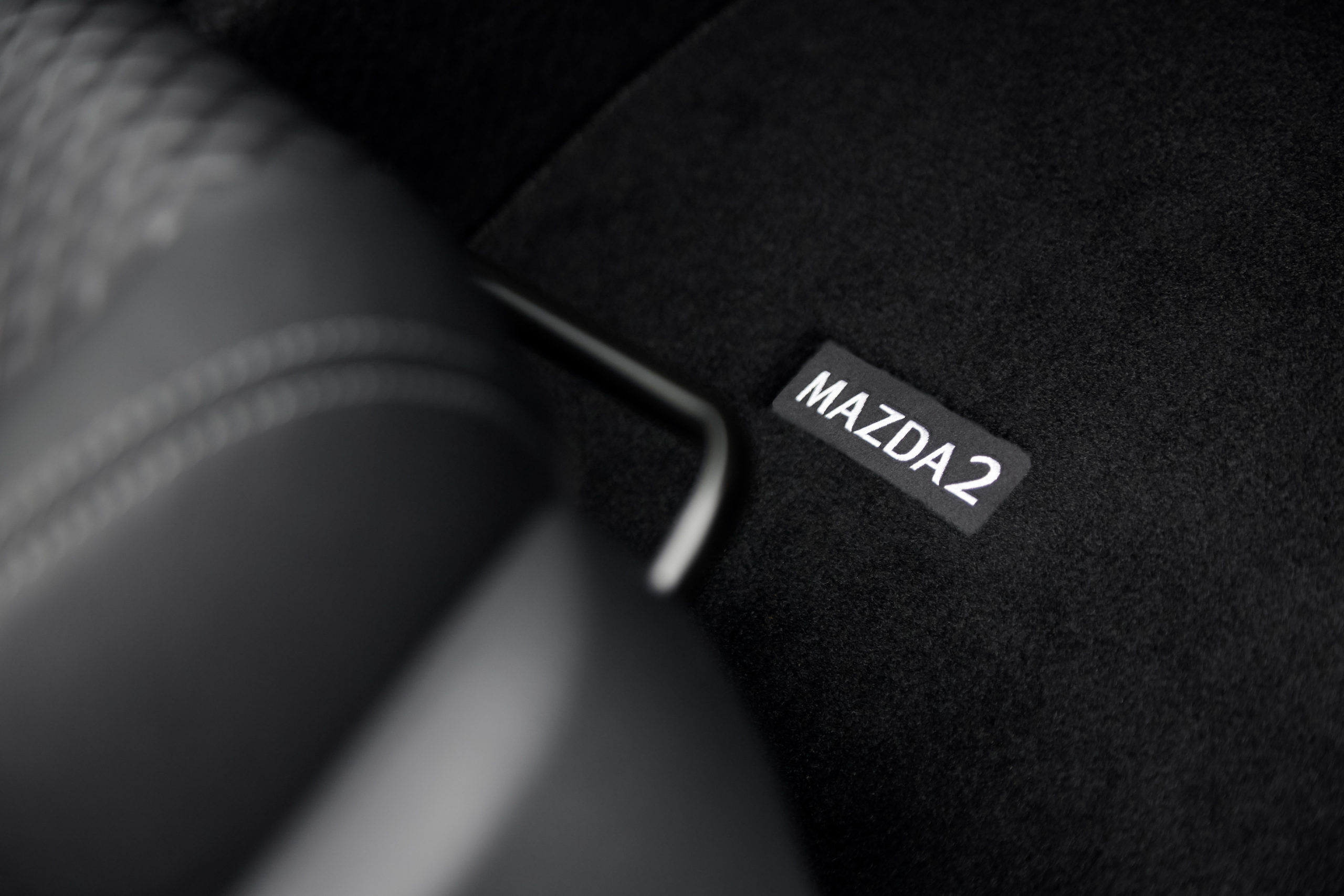 Mazda hybrids at Sandicliffe
If you like what you see and don't want to wait for the new Mazda2 Hybrid to arrive, we have several other Mazda mild hybrid cars in our Sandicliffe showrooms. This includes the Mazda 3, CX-30 and CX-5. There is also the fully electric MX-30, which needs to be plugged into a dedicated charger to get to full power. With plenty of options, there is a Mazda for you at Sandicliffe. If you're interested in the new Mazda2 Hybrid, or any of our other eco-friendly Mazda vehicles, make an enquiry or book a test drive today.