International Womens Day 2022!
Join Sandicliffe as we celebrate International Womens' Day 2022 with women across the business.

Imagine a gender equal world.
A world free of bias, stereotypes, and discrimination.
A world that is diverse, equitable, and inclusive.
A world where difference is valued and celebrated.
Together we can forge women\'s equality.
This International Women\'s Day, we're celebrating all the fantastic women who work for Sandicliffe.
We caught up with women across the Sandicliffe Group and asked them what they\'ve done, or what they're doing, to #BreakTheBias in the Motor Trade.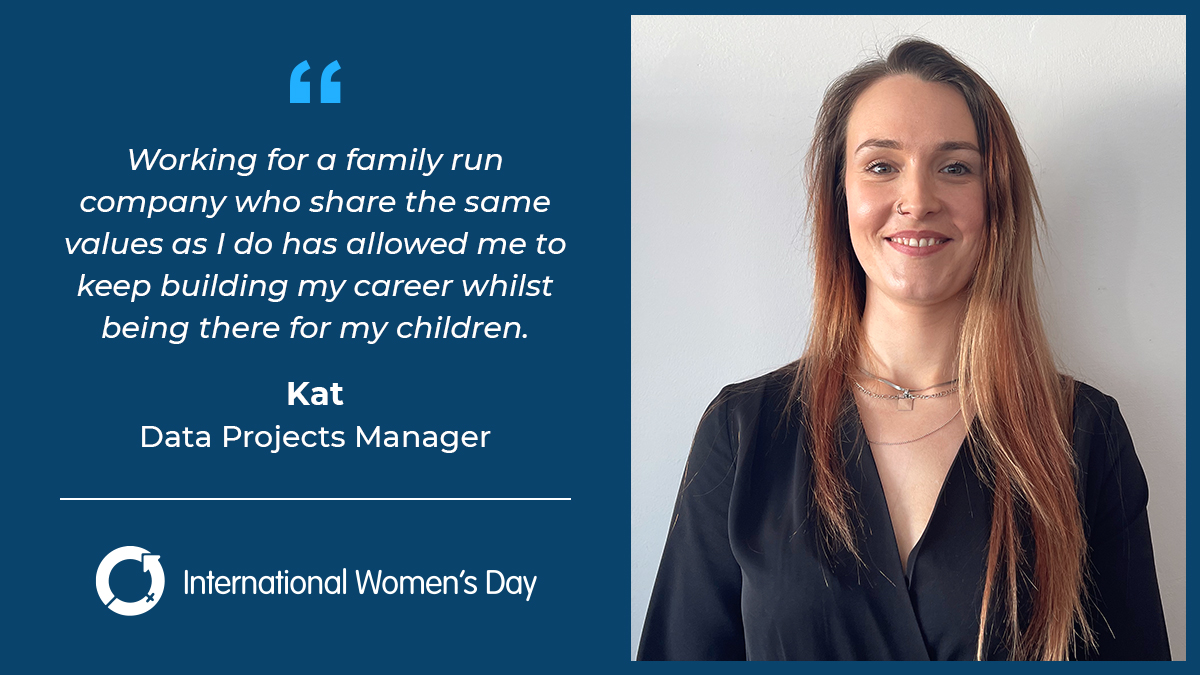 Kat - Data Projects Manager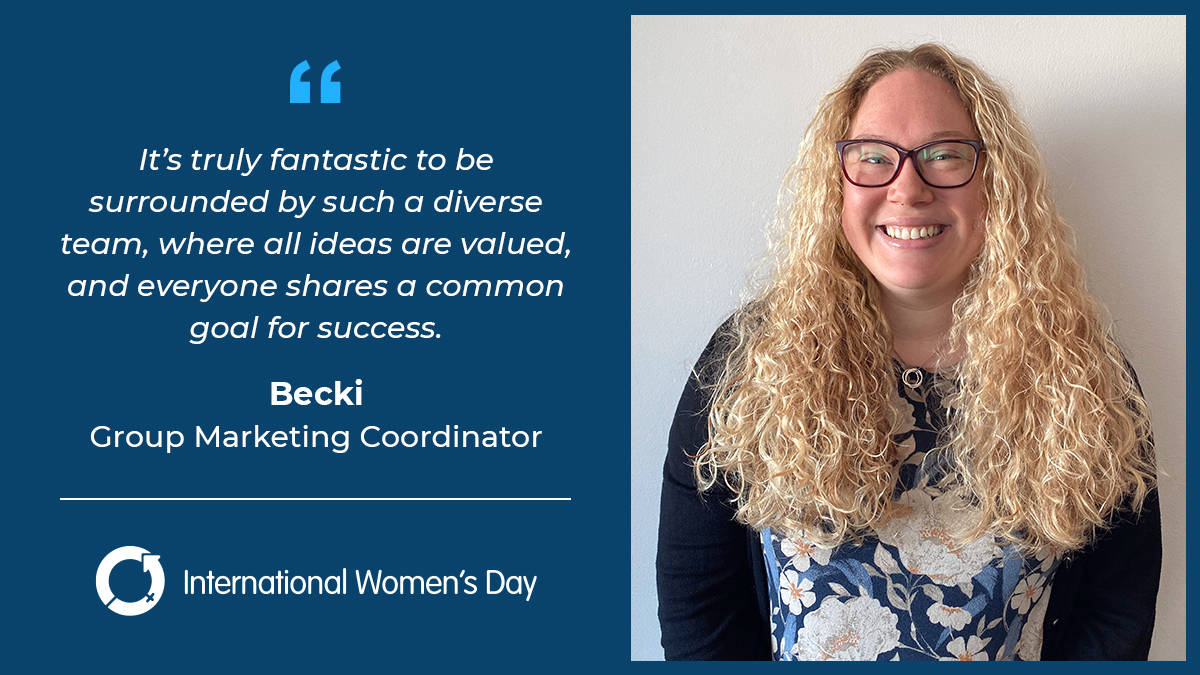 Becki - Group Marketing Coordinator
I've been in the Motor Trade since 2013, and with Sandicliffe since 2021. Joining a new motor company was daunting, as previous experience dictated that the culture and environment would be incredibly male dominated. Settling down at Sandicliffe really blew that assumption out of the water – the culture is unlike anything I've experienced – I was welcomed in, encouraged to succeed, and was supported wholeheartedly from the off.
It's truly fantastic to be surrounded by such a diverse team, where all ideas are valued, and everyone shares a common goal for success. Watching more and more women get hired in the business, in a variety of roles is inspiring and certainly a way to #BreakTheBias in the industry.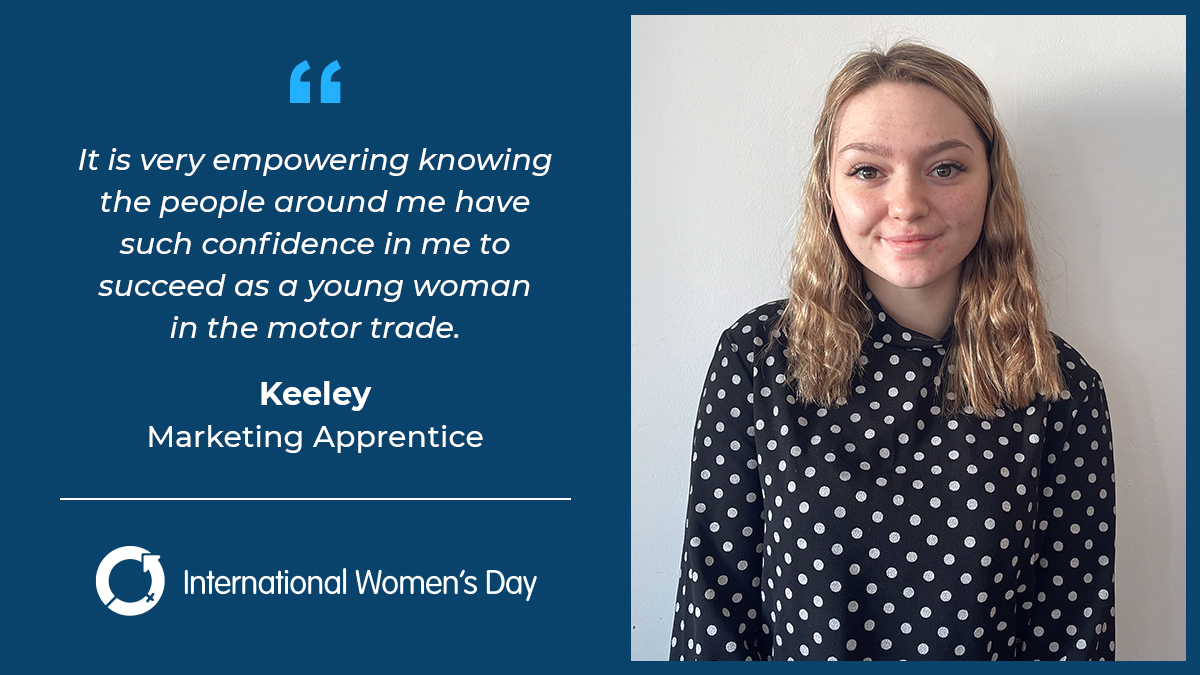 Keeley - Marketing Apprentice
I started working in the motor trade around a month ago and it has been incredible. Before I started working at Sandicliffe, I had so many misconceptions and worries about being a woman in a predominately male industry, but I was proved wrong. I have received so much support starting at Sandicliffe and I was so welcomed in the business ranging from everyone in the office to the technicians and sales executives. It is very empowering knowing the people around me have such confidence in me to succeed as a young woman in the motor trade.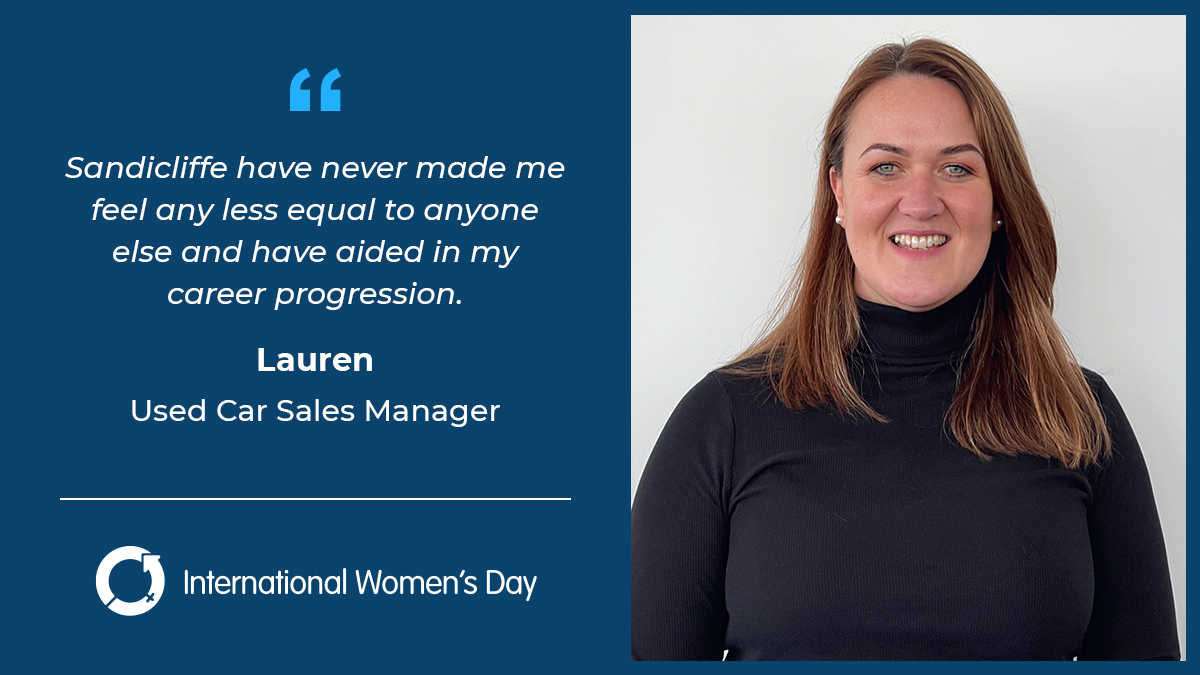 Lauren - Used Car Sales Manager
Coming into the Motor Trade, I knew that I always wanted to be treated like an equal, so I always behaved like an equal. Sandicliffe have never made me feel any less equal to anyone else and have aided in my career progression.
I joined Sandicliffe in 2005 as a new and used vehicle sales trainee, for all the different brands that we dealt with at the time… Ford, Mazda, and even Rover! It was in that time that I found the love for used vehicles sales. As time progressed, I became the Senior Salesperson at Stapleford Used Cars, and then transferred to Nottingham FordStore Used Vehicle Sales in 2017, when the site opened.
I was asked to take on more of a Transaction Manager role, as my manager saw potential in me. I'm grateful for that opportunity, as I officially became Transaction Manager 3 years ago.
As a result of the ongoing support from Sandicliffe, I have recently become the Nottingham FordStore Used Car Sales Manager, which is a huge achievement.
Sandicliffe have supported me through emergencies, throughout my entire career. Everyone is approachable, regardless of who they are, or who you are. Queries and concerns are be taken seriously and not just acknowledged, and this is a result of development throughout the years to creating a stable team.
As for my advice for anyone wanting to join the motor trade, I'd say don\'t be afraid to give it a go! If you don\'t try it, you\'ll never know! Never be scared to try something new.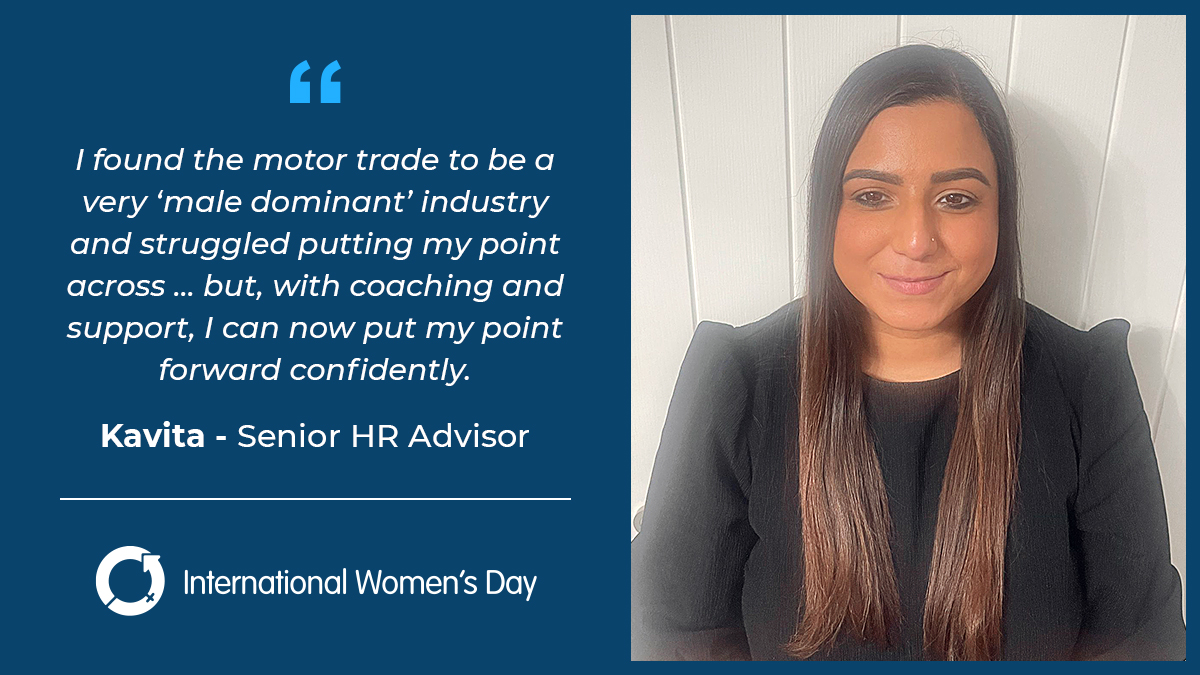 Kavita - Senior HR Advisor
I started with Sandicliffe as an HR advisor and have recently been promoted to Senior HR advisor. I have been given opportunities to learn and develop during my time at Sandicliffe.
When I first started, it was my first time in the motor trade, and I found it very challenging due to the culture. At the start, I found the motor trade to be a very 'male dominant' industry and struggled putting my point across to these strong male characters. But, over time, with coaching and management support, my confidence has grown, and I can now put my point forward to a group of people I would have once shied away from.
The management team have embraced the HR department considerably over the time I've been with the company, taking on board changes put forward by us to enhance the workplace for the company and colleagues.
Prior to Covid, the HR team were based at Loughborough, which resulted in us just being known as 'HR', rather than the members of the team individually. Now, we\'re field based, staff members have been able to put a face to our names, and it's made us more present. We're now comfortable at every dealership and I'm building better relationships with the staff as well as the managers.
I love working in HR as we get to be part of so many projects - for example the sales process which has recently been reviewed. All the different views from employees in different departments in the business pulled together to make new implementations a success.
Sandicliffe are a family run business, who operate very differently from my conventionally corporate background. You can see you can see how they care for their employees – the Senior Management and the Board are engaged; I feel like there's no barriers. I feel comfortable to give suggestions, which are then taken on board – as a woman in the motor trade.
I am helping Sandicliffe #BreakTheBias by establishing menopause related facts and seeing how the menopause changes women's\' working life. We currently have Working Groups across the business, working on a policy which involves employees and their suggestions. Both men and women are involved in the group, as the menopause affects everyone, both in and outside of the workplace.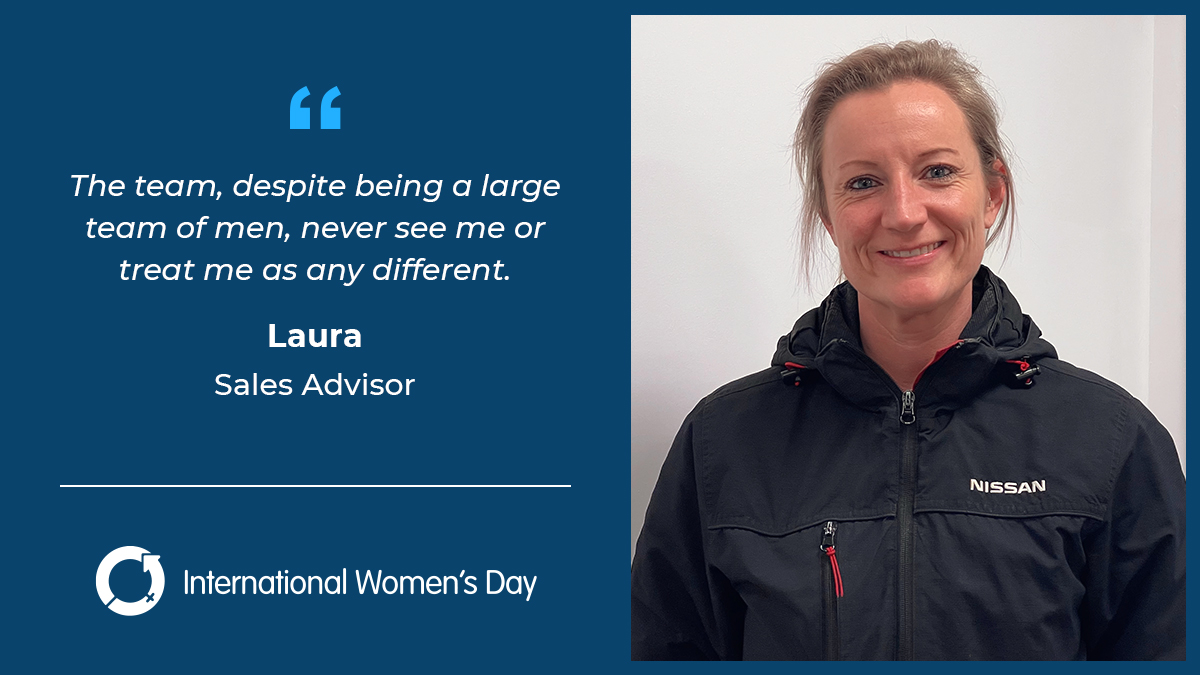 I've been at Sandicliffe for 10 years, starting out at Loughborough Nissan, and I came to Nottingham in 2014.
During my time with the company, I have curated a large customer base and welcomed back a lot of return customers.
Whilst I've been with Sandicliffe, the company has grown, and there is a lot more focus on working groups, a lot more of looking out for our staff from HR, all positive changes. Alongside the changes, I have built relationships with all my colleagues and the management team, this has come from experience of being with the company.
The people I work with are like a family – it's why I\'ve stayed with the company all this time. The team, despite being a large team of men, never see me or treat me as any different.
I am lucky, as I haven't struggled being a woman in a male dominated industry. A lot of my customers find it refreshing that there\'s a female sales advisor. I continue to #BreaktheBias by working together as a team, regardless of who you are or where you\'ve come from.
Follow Us On