Article
Introducing the 2023 Juke Hybrid
The award-winning Sandicliffe team introduces you to the incredible new Nissan MY23 Juke Hybrid, and the future of Nissan electrification.

Introducing the MY23 Juke Hybrid
The all-new Nissan MY23 Juke Hybrid is here to revolutionise your driving. Discover the future of Nissan electrification at Sandicliffe.
The all-new MY23 Nissan Juke Hybrid will soon be arriving at Sandicliffe dealerships. As one of the most popular vehicles in the Nissan collection, any newly released Juke is set to cause a splash in the industry. However, with this all-new Nissan Juke harnessing the power of hybrid driving, we expect this vehicle to be one of our best-sellers.
Combining the stunning Juke aesthetic and an incredible driving thrill, this next-generation hybrid is here to revolutionise your time on the road. Your all-new Juke features unique clutch-less technology that allows you to seamlessly switch between driving styles to match the conditions on the road. As a result, this is Nissan's most convenient drivetrain yet.
Nissan MY23 Juke Hybrid specification
Inspired by the unrivalled Juke history, but built with the future in mind, the Nissan MY23 Juke Hybrid is a one-of-a-kind automotive concept. Jam-packed with additional features that are designed to make your life easier, the all-new hybrid Juke is a dream to drive. This includes NissanConnect navigation and Nissan ProPILOT intelligent driving.
You will also enjoy a choice of incredible accessories that allow you to make your Nissan Juke Hybrid entirely your own. Alongside all these new features you will also have the privilege of enjoying the Japanese design styling that has made Nissan vehicles popular all over the world.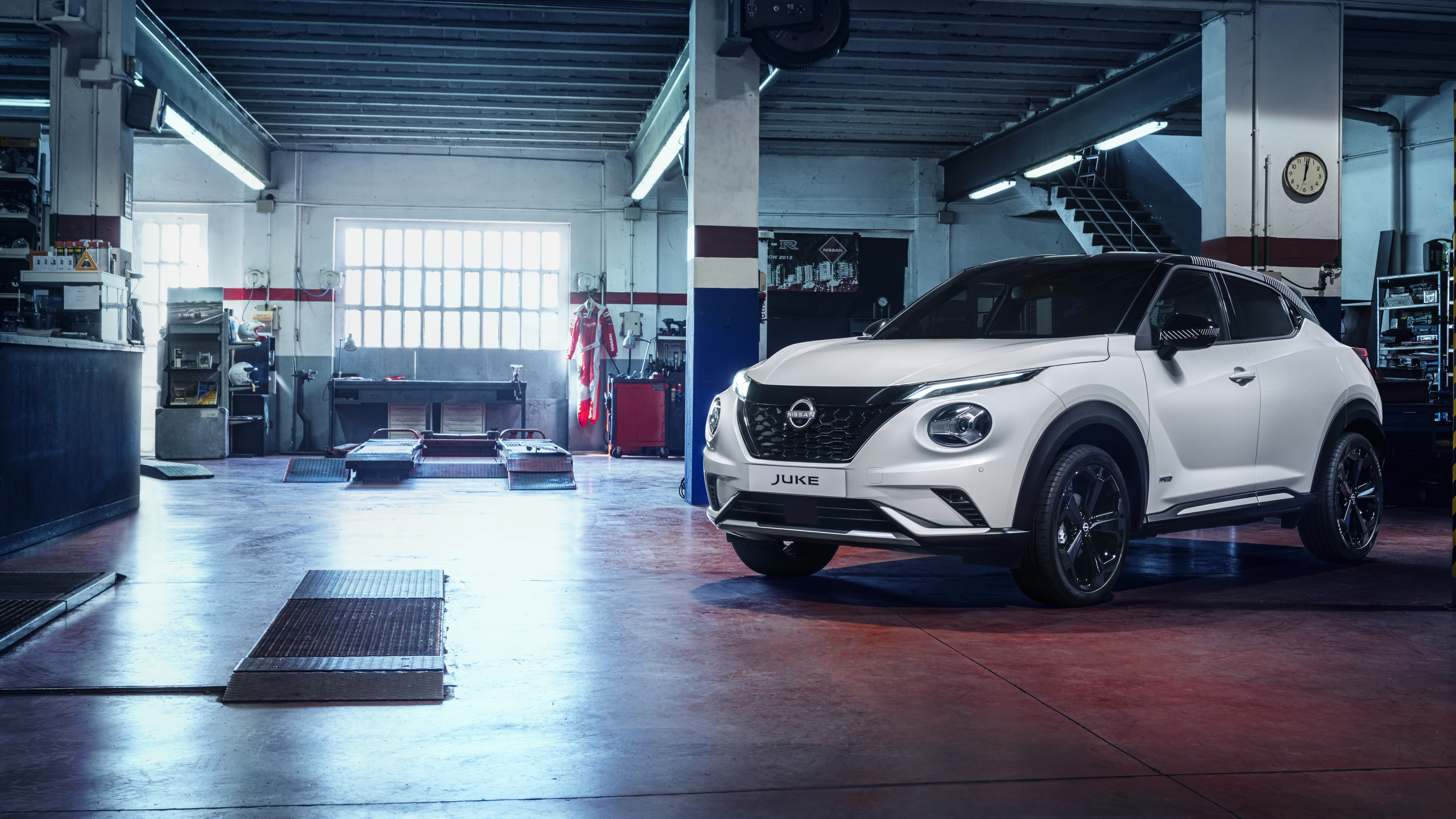 The future of Nissan electric power
Nissan has some huge plans for its hybrid and electric driving range during the rest of 2022. They aim to deliver "electrification done with excitement" to all their customers. This combines with the revolutionary Nissan design elements that make their petrol and diesel vehicles so popular.
New drivetrain technology
To help them achieve their electrified goals, Nissan is introducing some revolutionary new drivetrain technologies. Their all-electric e-FORCE technology is designed for electric 4x4 driving and provides a smooth experience, with enough power to match any other 4x4. You will also enjoy a completely silent drive, ideal for getting some peace and quiet.
If you aren't quite ready to upgrade to all-electric driving, the Nissan e-POWER hybrid drivetrain makes your time on the road more environmentally friendly, without ever needing to plug your car in to charge. You will also enjoy a responsive, quiet and efficient ride that takes Nissan driving to a new level.
All-new electrified Nissan range
Nissan is harnessing this incredible new technology by releasing a series of new electrified vehicles. We have recently seen the arrival of the all-electric Nissan ARIYA. This is the first electric crossover SUV in the Nissan collection and we celebrated its arrival with a series of exclusive events.
Nissan Juke Hybrid
This month, we will see the release of the incredible new Nissan Juke Hybrid. This revolutionary vehicle takes the extremely popular Juke and elevates it with an electrified drivetrain. We are excited to introduce this vehicle to our customers as we are sure it will become even more popular than its combustion engine equivalent.